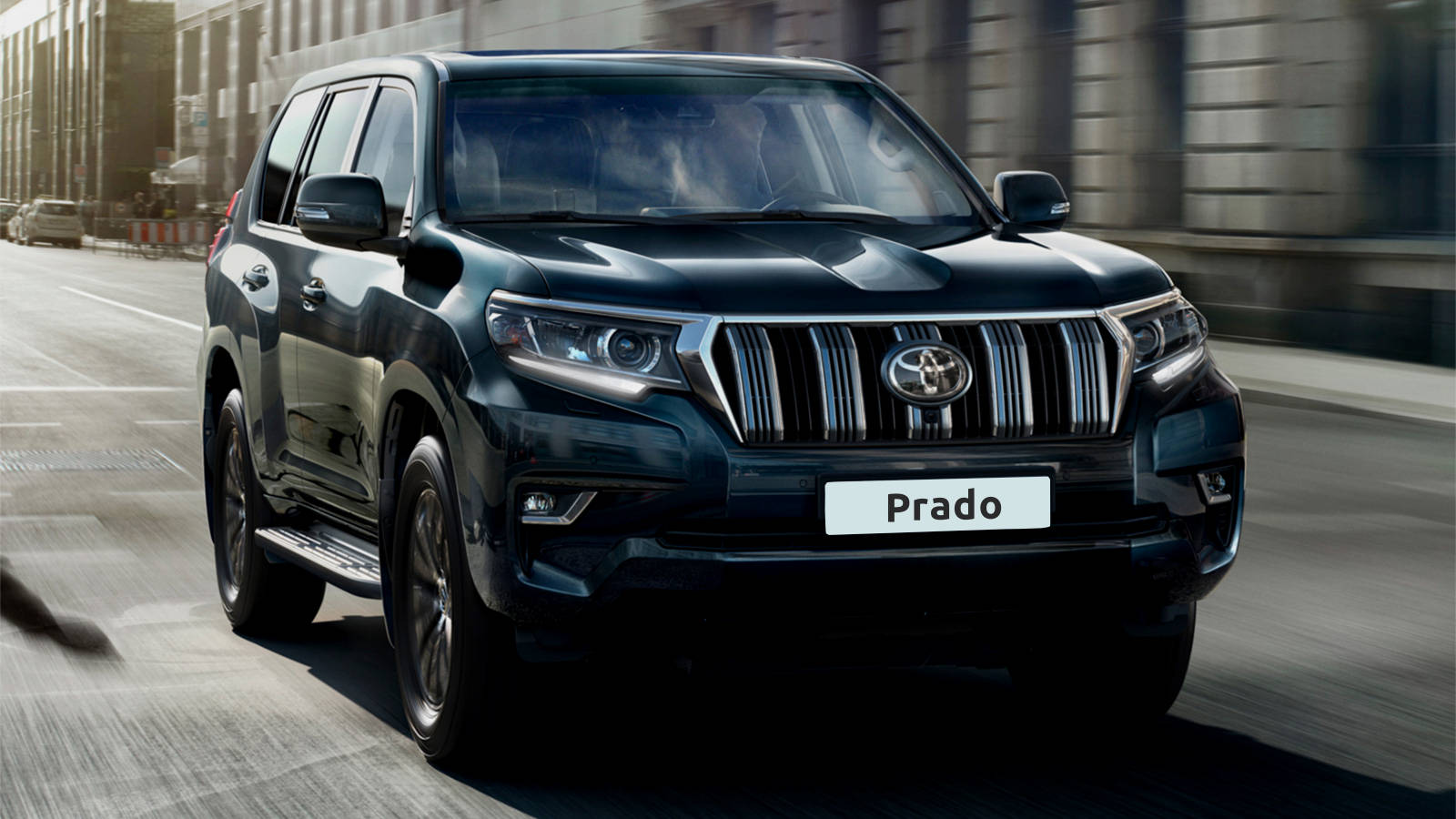 Toyota Prado
Embrace life with the LandCruiser Prado and you will be rewarded with a fresh view of our world. It's the exhilaration of getting behind the wheel anticipating no roads conditions or terrain will ever limit you. It's the capacity and functionality to take everything you need with you relying on no-one. The exceptional driving performance and ride comfort bring a new dimension of luxury to your driving pleasure on the road.
Safety
Advanced Car Safety features
Prado comes with many innovations and clever features across the range to protect passengers and pedestrians in the event of a collision. Perhaps more importantly, the vehicle is also equipped with advanced technologies and systems to help prevent accidents from happening in the first place.
Vehicle Stability Control (VSC)
Active Traction Control (A-TRC)
SRS Airbags
Crumple Zone
Reversing Camera [B4] Back Guide Monitor [B4] and Parking Sensors[B4]
Pre-Collision Safety System [B8]
Active Braking with Intelligence (AB-i)
​Blind Spot Monitor(BSM) [B4]
This image is to portray the airbag only. The interior colour is not available locally.
Performance
The dashboard larger center cluster and meter design make everything you need to do or know more accessible and visible, adding to your driving pleasure and to support the safe drive, front seats are equipped with Dual-airbag.
When driving on slippery road surfaces, Vehicles Stability Control (VSC) enhances vehicle stability by controlling engine output and braking at each wheel if sensors detects an abrupt stirring operation or lateral slipping of the vehicle. Multi-terrain Anti-lock Braking System (ABS) automatically regulates ABS operation to suit off-road driving conditions such as mud and sand. With normal Anti-lock Braking System (ABS) activated in on-road driving, Electronic Brake-force Distribution (EBD) helps provide balanced braking regardless of the occupant/cargo load.
Features & Specifications